Customer Guarantees
Our commitment to you is REAL! Here at Euromarc we make things So Quick, So Easy with great service and guarantees like QuickResponse, QuickShip, flat rate nationwide shipping, free biscuits, and credit in 2 days. Here's some of the ways we're proving our commitment to you...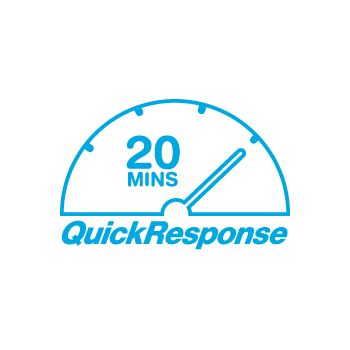 WHAT IS QUICKRESPONSE?
We'll come back to you within 20 minutes for any enquiry - of you get $100*
Contact us between 7:30am-4pm on any business day via one of these 3 channels:
*See terms and conditions below
---
*Please note due to the recent COVID-19 restrictions, we may not be able to guarantee overnight delivery, however we will do our best during this time.