WHAT IS QUICKSCAN™?
QUICKSCAN is Euromarc's customer managed inventory solution utilising barcode scanning technology from the convenience of your mobile phone.
Whether you use Kanban, min/max, or some other method to keep track of how much product needs ordering, QUICKSCAN makes it quick and easy to scan and order what you need.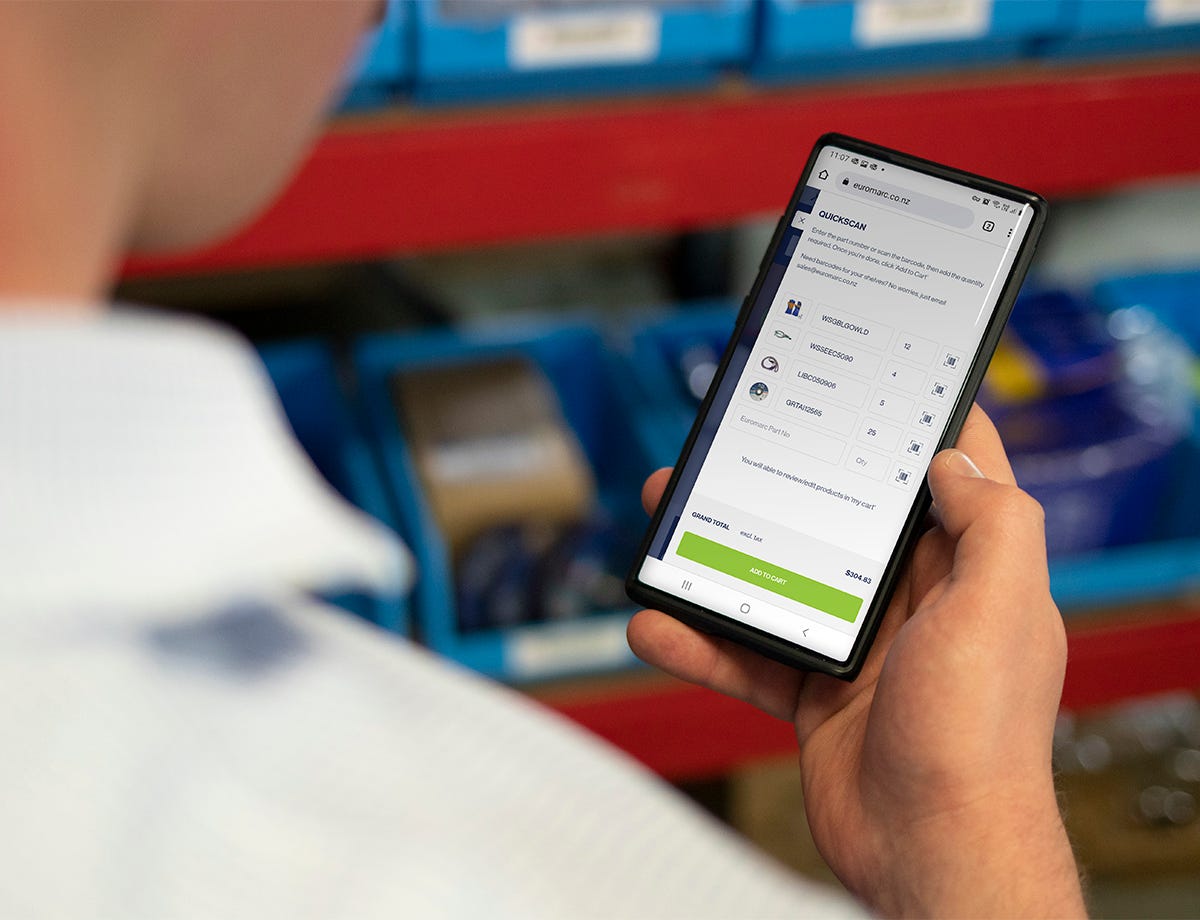 WHY USE IT?
We're all busy. Too busy to spend time doing unnecessary tasks, or for things to take longer than they need to.
QUICKSCAN was developed to make ordering quicker and easier, saving you time and money:
Orders can be placed right there in the storeroom - this really speeds things up - just scan, add quantities, and submit your order!
Helps make lean processes leaner - easily keep on top of Kanban, min/max ordering or other lean processes.
No more double handling - orders can be made by the person managing the stock, right then and there. No need to hand it off to office staff to process.
Reduces mis-ordering risks - by scanning you don't have to filter through skus/product names to select the right product.
COMMON MISCONCEPTIONS
It's not any different to regular ordering
QUICKSCAN is still a customer managed system, so yes, there are a lot of similarities. The areas it makes the most difference are in time savings from ease of stock management, being able to complete orders right there in the storeroom, and reduced chances of ordering the wrong products. See a comparison of the two ordering processes below: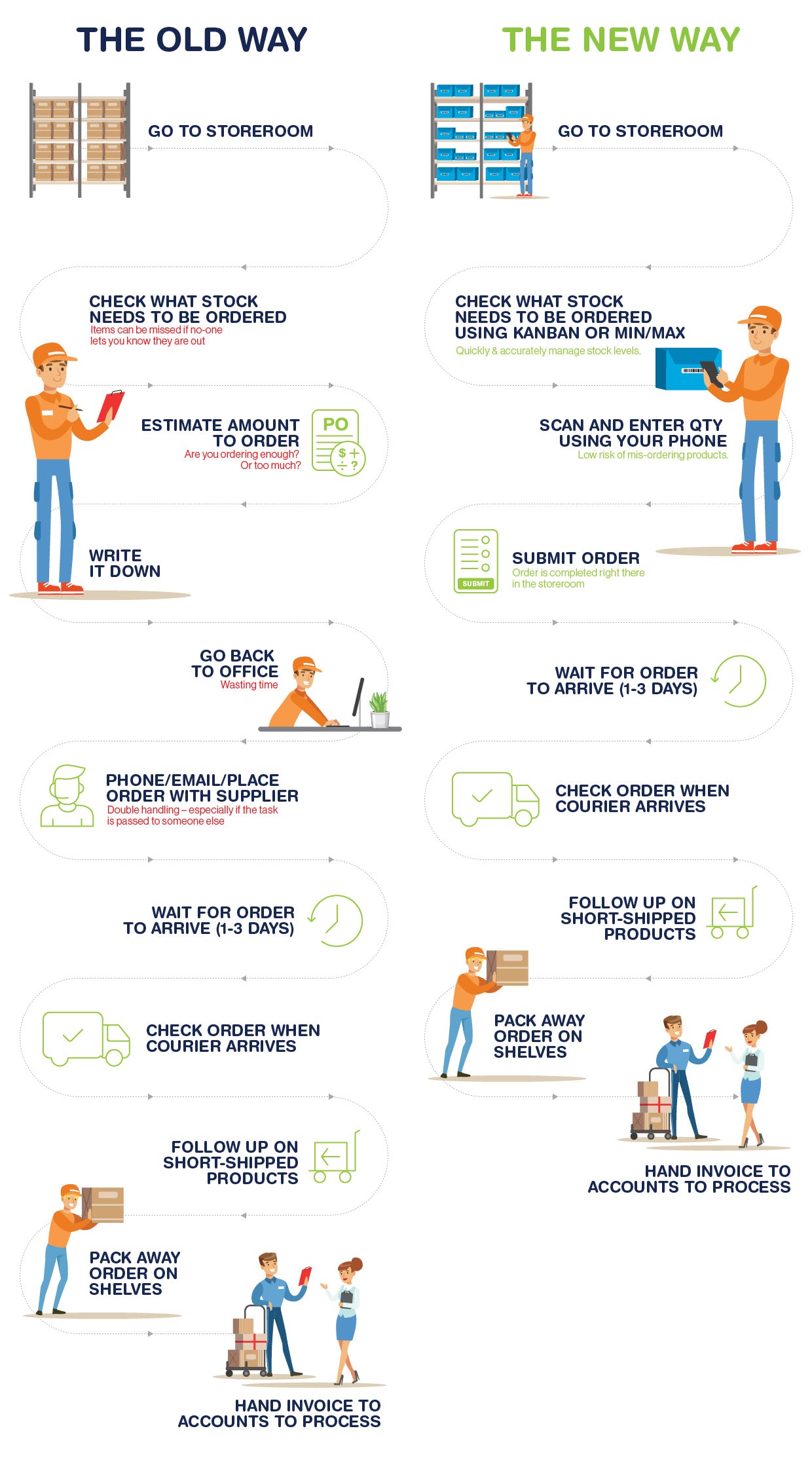 Scanning is too techy for me
Barcode scanning might sound a little technical, but it's actually really easy.

If you've got a smartphone, you can use it – we're even happy to set it up so you can quickly access it from the home screen on your phone.

Once you get going it's actually easier than phone, email or regular online ordering because you don't need to pick the right code/product name – just scan the barcode and you've got the right product!
It's too much of a hassle to set up
There's very little we require from you to set things up – we handle the bulk of the set-up.

In most cases, the things we need from you are:
- Approval of proposed Min/Max or Kanban quantities
- Approval of proposed bin boxes for stock storage (if needed)
- Guidance on how you would like us to set up your shelves

Other than that, we'll handle the rest.

We can work off your purchase history to determine quantities, and this also determines the size and quantities of bin boxes if you need them. We'll even set up the bins, barcode labels and product on your shelves if you'd like us to.
I don't use enough of your products
With QUICKSCAN it doesn't matter if you use 5 or 500 products, it's still a really easy way to order and keep on top of stock levels.

Scanning minimises the chances of ordering the wrong product, so it's also a handy set up to have for when the main ordering person is on leave or out of the workshop.
HOW DOES IT WORK?
1. SET-UP
We'll help you get set up with bin boxes and barcodes for your shelves.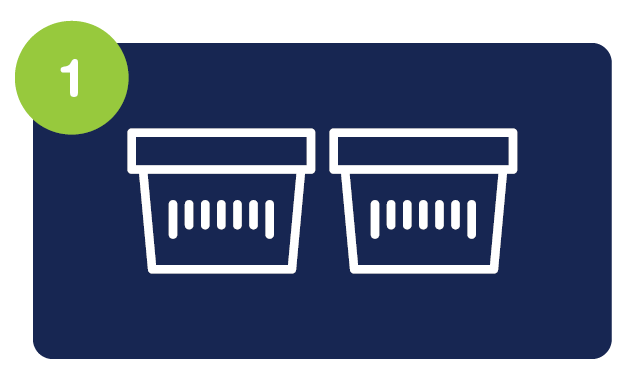 2. STOCK QTY
Work out your min/max or Kanban quantities for each product (we're happy to assist if you need it)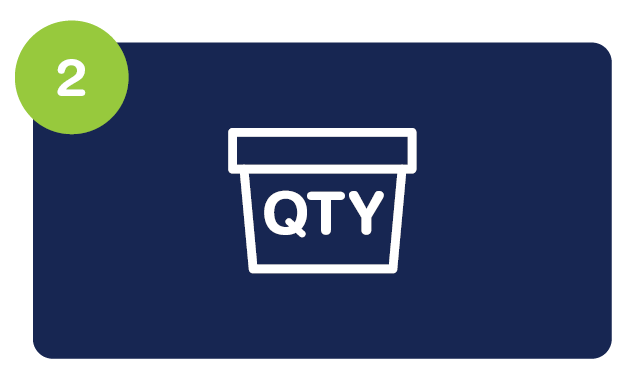 3. YOU'RE GOOD TO GO!
Simply use your phone to scan, enter quantities, and place your order - too easy!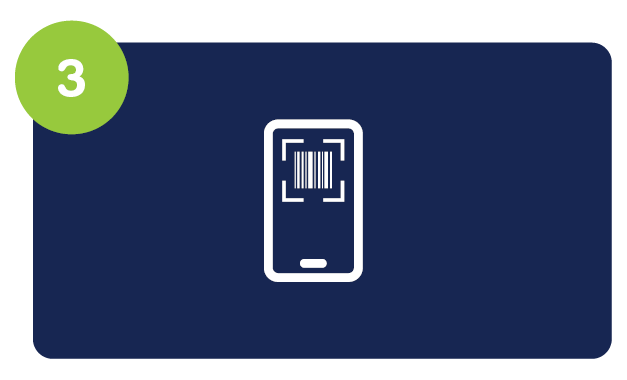 HOW DO I SCAN?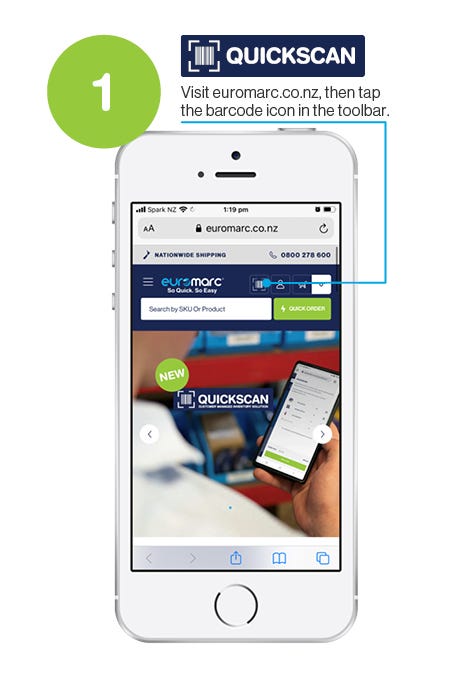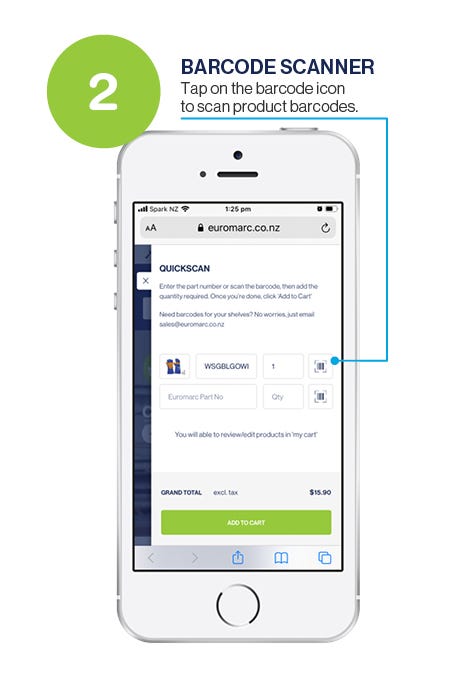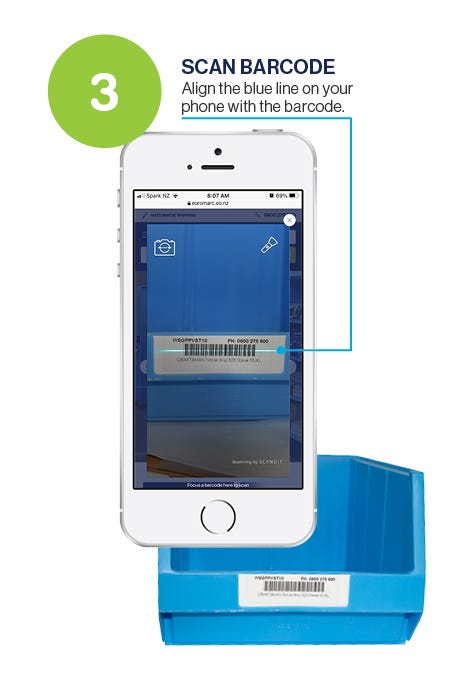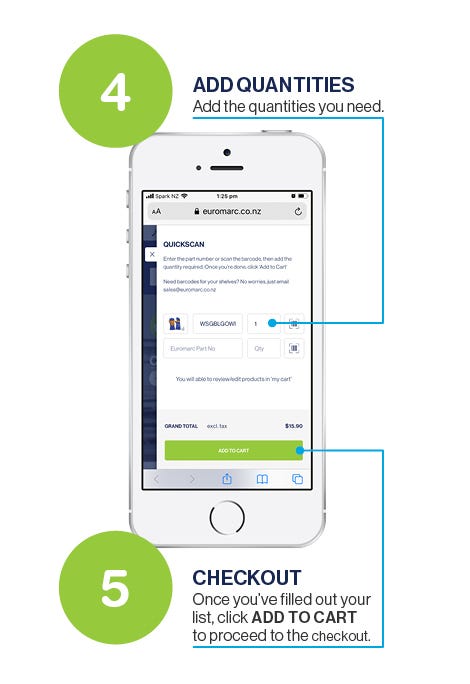 FAQ's
How do we get set up?
Easy - just get in touch and we can help from start to finish!
Do we need to download an app?
No, but for convenience you may like to add our website to one of your home screens (click here to learn how). QUICKSCAN can be used off any smartphone that has internet access. Simply head to euromarc.co.nz , login, and tap the QUICKSCAN logo at the top of the screen.
Can any staff use it?
Anyone can use QUICKSCAN, but to be able to place an order through a trade account, their website login will need to be connected to your company account.
How do we get the barcodes?
Easy! Just give us a call on 0800 278 600 or email sales@euromarc.co.nz and we can get them printed and sent to you.
Do we need bin boxes? A lot of product we keep in the boxes they come in...
No you don't have to use bin boxes, however it does help to keep the shelves tidy. In most instances you should be able to stick to how you've been merchandising the product. You'll just need to find the best place to keep the barcode for quick scanning.
What if there's no place to display barcodes on my shelves?
An alternative to displaying barcodes on the shelf could be to display them in a clearfile folder along with the min/max quantities. We'd recommend ordering the folder the same way the products are ordered on your shelves to make it easier as you're moving around checking product quantities.
How do I work out my min/max quantities?
Each company is different in how they work out the ideal quantities they want to hold in stock. If you're ordering consumables twice a month, we'd suggest the minimum being enough for 1 months worth, and the max being 2 months worth. This way if you do run low, you've got enough to keep going while an order is placed and delivered, but you're not having to hold excessive amounts.

We're more than happy to help with this - just give us a call.
Can we still use QUICKORDER?
Yes absolutely! QUICKORDER is always available to use, and you can even use both systems for the same order if that's what works for you.
Do you sell plastic bin boxes?
Yes we do. (Click here) to view our range of BINS.

Also, here are the links to the box (DIVIDERS) and (LABELS).
SEE WHAT CUSTOMERS HAVE TO SAY...