Patton Engineering, Hawke's Bay - Success Story
'Exploring what the market has to offer and what our suppliers can do for us, is a way for us to go forward'
We catch up with the team at Patton Engineering to hear how the QUICKSTOCK system has freed up time and resources in their workshop.
Tell us a bit about Patton Engineering…
Patton Engineering is a family started business. We've been around for about the last 70 years, located in Hawke's Bay. We service from Cambridge to the top of the South Island. We're primarily a structural steel company. But we also specialise in seismic work and 3D scanning, and we also have our own surface treatment area so we do paint systems, sandblasting, zinc spraying. We've got permanent teams based in Wellington and Palmerston North for all their installation requirements that we have. We've got about 110 staff in total. About 50 fabricators on the workshop floor, and about 10 staff in the surface treatment plant.
- Andrew Burn, Director/Workshop Manager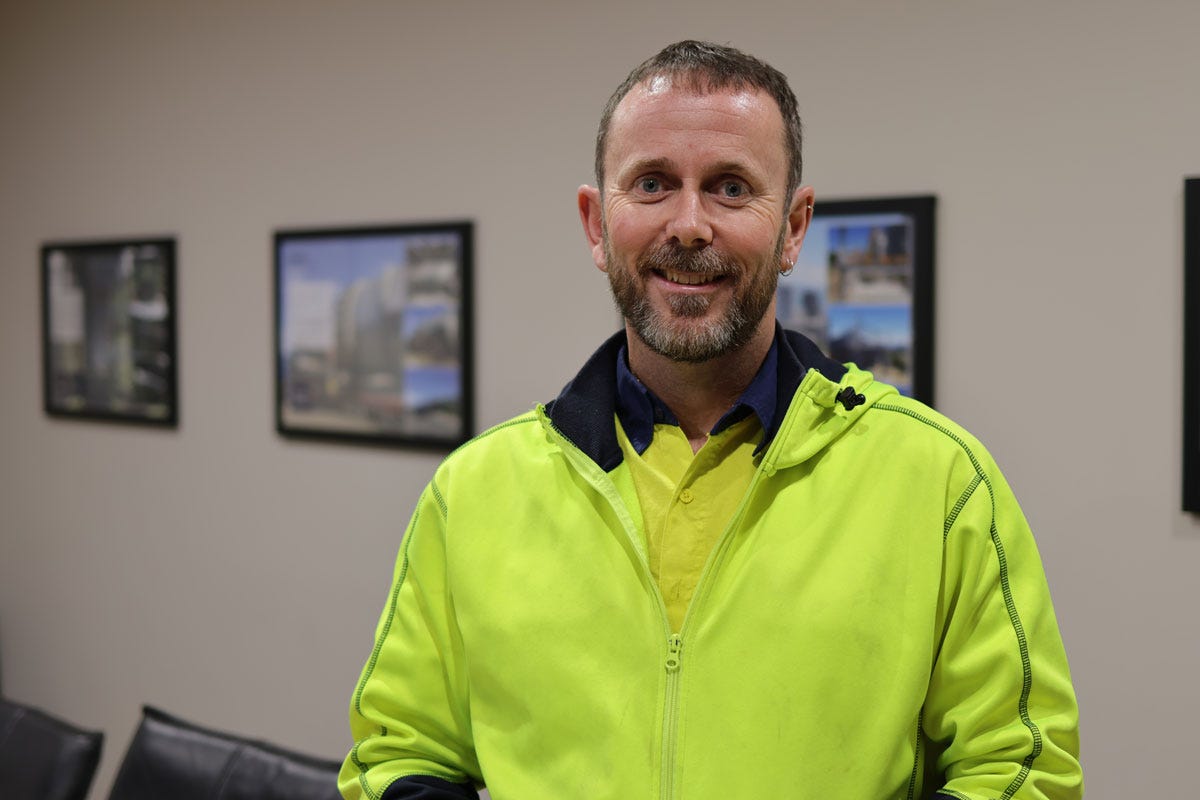 How did you manage consumable inventory before QUICKSTOCK?
Before we got into the QUICKSTOCK system we had a storeman, and the storeman would check the stock levels, monitor how much we were using, see if there was any stock lying in the workshop that hadn't been used, tally up what we needed, try and figure out how much we were using each month. It was quite a time-consuming process.
- Andrew Burn, Director/Workshop Manager
Why did you decide to use QUICKSTOCK?
Our previous storeman left to take up another role in another area. So at that time I was talking to the guys from Euromarc and they introduced me to the QUICKSTOCK system and obviously I thought that, being a storeman down this was going to be a fantastic interim measure. And it worked out that this was more than just an interim measure, it was a system that we could use going forward, and it's saved us a lot of time.
- Andrew Burn, Director/Workshop Manager
It's kind of in our nature to continuously improve, and it's better to have options than no options. So the moment that you don't explore an option and just say "No. This is the way we do it. This is traditional." in my opinion that's kind of a step backwards. Exploring the new options, exploring what the market has to offer and what our suppliers can do for us, is a way for us to go forward. And to increase our efficiencies, both with our staff and with our stock levels, and having stuff ready for guys on the floor.
- Sean Perry, Engineering Manager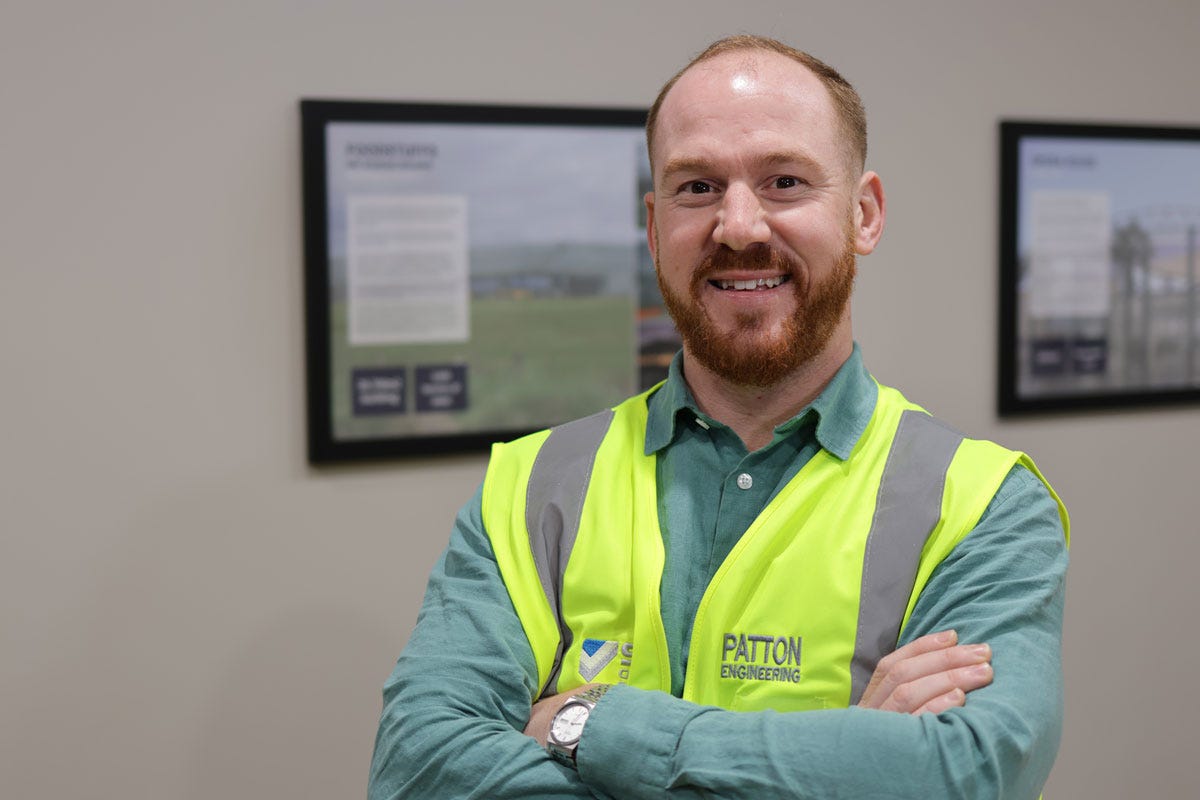 How does the QUICKSTOCK system work with your operations?
So in our workshop if any of the guys need cutting discs, grinding discs, flap discs, chalk, other consumables, they'll go over to the QUICKSTOCK cabinet, they'll mark down what they're using on a sheet we keep right next to the cabinet, and they're away. Back to work, back to doing what they're supposed to be doing, instead of looking for consumables.
- Andrew Burn, Director/Workshop Manager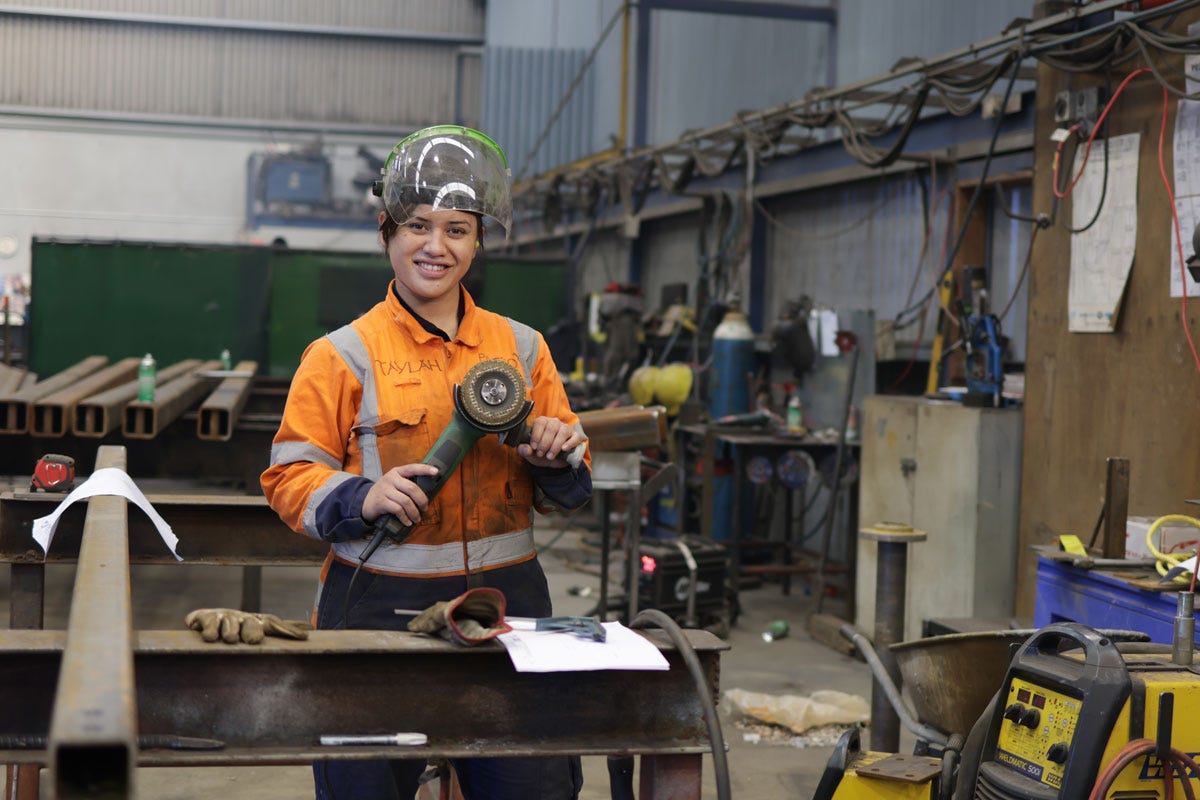 What were some of the costs involved in ordering before QUICKSTOCK?
Before we were in QUICKSTOCK, most of the costs involved were in the actual operator going through, what I would consider dead time, going through and taking stock levels and managing that themselves. Going old-school – paper, tally marks, any method that you can. Now that waste is gone, that guy is now operating other things and other parts of the business.
- Sean Perry, Engineering Manager
Once we had the QUICKSTOCK system in place, a lot of time was freed up, the storeman had a lot more time to concentrate on other duties, and he didn't have to be counting out consumables.
- Andrew Burn, Director/Workshop Manager
Have you experienced any hurdles with the QUICKSTOCK system?
The only hurdles we came across while introducing the QUICKSTOCK system were just getting the quantities right and getting the monthly usages for each particular consumable correct. But the guys from Euromarc worked through that with us and they kept a close eye on what they were using and weren't using. And over a period of a few months the stock levels got adjusted to suit.
- Andrew Burn, Director/Workshop Manager
How would you say QUICKSTOCK has improved your business?
QUICKSTOCK has definitely improved the business. It allows our purchasing manager to focus on some of the other large ticket items like structural steel that come through the business, like paint, and not really having to deal with some of the small ticket items that we're continuously using, continuously going through, and what I would consider just essential to day-to-day operations. That time is no longer being spent on that and is being managed well.
- Sean Perry, Engineering Manager
Would you recommend the QUICKSTOCK Solution to other engineering companies?
I'd certainly recommend the QUICKSTOCK solution to other engineering companies. Especially if they're a busy company and they've got a lot on the go. A lot of projects that they're trying to juggle at the same time. It frees up a lot of time. It frees up a lot of resources, and just ensures continuity in the workshop so people aren't stopping and looking for various consumables.
The guys from Euromarc have been really helpful in the implementation of the system. They keep a close eye on the stocks and they follow up with phone calls, emails on a regular basis to make sure it's working well for us. So with the system, and with all the feedback from us to Euromarc, it works out to be a really productive system.
Andrew Burn, Director/Workshop Manager
I would definitely recommend the QUICKSTOCK solution to other engineering firms. It's a good way to reduce your wastage, mainly in time. There's many ways that you guys can provide solutions to not only ourselves, but to other people in the industry. It definitely is a hassle-free solution that has come on board, and been successful for us.
Sean Perry, Engineering Manager